We Support The ADA
Amp'd Up Electrical Supports The American Diabetes Association in ..
Owner Michael Keating is a proud supporter and rider in the fight to find a cure for diabetes. Since 2004 Michael has participated in this 550 mile bicycle ride across New England. Our purpose is to raise awareness for the immediate need to cure this deadly disease.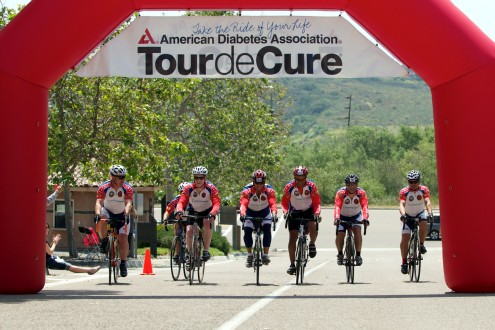 HOW MANY ARE AFFECTED BY DIABETES?
25.8 million: The estimated number of children and adults in the United States who have diabetes.
79 million: The estimated number of Americans who have prediabetes.
1.9 million: The number of new cases of diabetes diagnosed in people aged 20 years or older in 2010.
1 in 3 children born in the year 2000 will develop diabetes in their lifetime if current trends continue. The ratio is even greater for minority children with 1 in 2 developing diabetes in their lifetime.
Based on recently announced diagnostic criteria for gestational diabetes, it is estimated that gestational diabetes affects 18% of pregnancies. Prior studies have shown women who have had gestational diabetes are at risk (of up to 60%) for developing diabetes in the next 10 to 20 years.
We have set a personal goal of $3,000 to be raised before July 1st, 2014.
Donations DO NOT pay for riders' food or travel cost.
All donations go directly to ADA for diabetes research.
Please help us fund research for this wide spread disease.
The life you help could be your own.
Thank you for reading,
Amp'd Up Electrical Contracting (Michael Keating – Owner)